Building Your list &
Communicating With Your List.
.
.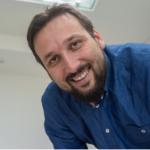 Before we begin let's look at
 
.
Pillar #11:
"The World Can Always Use Another Good Leader"
.
.
Jim Rohn encouraged the importance of leadership: 
.
"The challenge of leadership is to be strong, but not rude; be kind, but not weak; be bold,
but not a bully; be thoughtful, but not lazy; be humble, but not timid; be proud, but not arrogant; have humor, but without folly."
.
"Success comes down to you – having the right advertising and marketing skills and the skills of attracting others to you.
​.
Lots of business promise that anyone can have success but as you are aware they always add the disclaimer that success is not typical.
That's not because the business is necessary hard nor because it can't happen but because people are not ready.
Their mind has not been prepared and they are not attracting success.
They may also not want it bad enough to press through.
To become a better leader, hang around more leaders and successful people."
~Albie
.
.
Part One:
Why a List?
.
People LOVE the idea that they can promote links for a product,
service or company and earn commission on sales referrals.
.
.
Simple concept right?
.
Problem is this…
.
People new to Affiliate marketing, and sadly also those who have been marketing online for years,  forget to do this one thing:
.
They aren't building their own email list.
.
Why is this so important?
.
An email list is a buyer's list. A list of people who have bought products or services and very likely will do so again.
.
If you aren't building your OWN email marketing list you are LOSING sales!
That's right.
.
Every time you promote an Affiliate link you are building someone else's email list.
.
The vendor or the company is building their list – not you.
.
Oh yes, you may earn a small commission for a product sale, but without control of that email list, you are losing sales now and in the future.
.
So what do you do about it?
.
Start thinking like a BUSINESS owner, not a reseller or a mere affiliate marketer. Think how a business owner thinks  – how to generate leads and how to be able to follow up with those leads as potential customers, now and for years to come as your business grows.  We teach you what you need to know, step-by-step.
.
KEY:
.
So how do you build your list?
.
Well it's all based on the first two crucial skills:
.
1) Effective advertising:
Effective Advertising is all about being able to advertise in a lot of good Safelist's and Mailers. You should be getting at least 1000 hits a week. This is a good start. But honestly, 3000 to 10,000 hits a week is where things really start happening. 
.
2) Building your own Splash pages. If you're advertising is effective and your able to create effective splash pages this will help you build your email list. I personally think 15 – 30 subscribers a week is a good amount. Mastering these two skills will enable you to effectively get lots of new subscribers each week and help you grow a big email list. 
. 
.
Part Two: 
.
Communicating With Your Email List
.
.
So far we have taught you how important KNOW,

LIKE

and TRUST is.
We want to show you how professionals set up their autoresponders to bring people to them and begin the process of allowing them to get to know, possibly like and trust you. There is a simple thing you can do to achieve this. By simply ASKING your audience to RESPOND back to your email, you can create wonders to happen!
Here is the first tip: If you have a

link

in your email, your chances of getting them to respond DROP. This is because they will often take the easy way out and just click the link and investigate that instead of contacting you. And if they don't contact you, then they can't get to know, like or trust you! I'm not saying to never have a link, but just remember to have a balance.
Here is the second tip: This simple tip has helped me build a really big team online. This can be like MAGIC if you use it carefully and correctly – so don't skip this!
Build up to the last line of your email and then at the end simply say something like this:


.
"If that catches your attention then simply

reply back

to this email with the simple subject: "Tell me More" and I will get back with you."
.
That's it! Build up a big list and use this tip often and you will see people responding back to you if your emails are interesting. 
Now we are going to show you how you can continue to build know, like and trust through your mailing list.
.
Here's a question:
.
W
hat happens to your list once the autoresponder series has finished. Is that it? This prospect now never hears from you again?
No!

That is not what should happen. You should be creating new letters to send them and continue building the relationship between you.
It's important to know that after a person has gone through the series of letters, that if they haven't responded by that time they may not be in the right frame of mind to ever respond to you or at least not until something changes in their life. So it won't hurt you to change up the letters to talk about something else.
My seven figure mentor taught me that after the first 10 letters, to then talk about something else.
So having another business opportunity to share with them or service or product will change things up a bit and keep your readers interested.
The question is what do you do AFTER your prospects finish the pre-made email series you or your leader placed in your autoresponder?
Now you come to the point where it will be up to you to create your own letters.
.
You are probably wondering how you can possibly do that!
It's not as hard as you think.
And here's the thing. You will be building a PERSONAL CONNECTION with your prospects by writing your OWN letters.
You will building Know, Like and Trust through your email list.
This is a whole second dimension to that equation and the one that my mentor uses the most.
In fact there's not a day that goes by where I don't get an email from him sharing some thoughts and what the newest thing is.
Here are some ideas about marketing and writing email copy from a master marketer. You can see that WHAT you learn from a master can change EVERYTHING for you: 
.
Fourteen Axioms by Joe Sugarman
"Copywriting is a mental process, the successful execution of which reflects
the sum total of all your experiences, your specific knowledge and your ability 
information and transfer it 
onto a sheet of paper (or computer) for the purpose 
of selling a product or service." 
"All the elements in an advertisement are primarily designed to do one thing and
one thing only: to get you to
read the first sentence of the copy."
"The sole purpose of the first sentence in an advertisement
is to get you to read the second sentence."
"Your ad layout and the first few paragraphs of your ad must create the buying environment most conducive to the sale of your product or service."
"Get the reader to say yes and harmonize with your accurate and truthful statements while reading your copy."
"Your reader should be so compelled to read your copy that they cannot stop reading until they read all of it as if sliding down a slippery slide."
When trying to solve problems, don't assume constraints that aren't really there."
"Never sell a product or service,
Copy should be long (or short) enough to cause the reader to take the action you request."
"Every communication should be a personal one, from the writer to the recipient, regardless of the medium used."
"In the editing process, you refine your copy to express exactly what you want to express with the fewest 
Here are a few more idea's for you from a fellow team member.
"It's all about you, that's who, not about me or we."
 "Success is not the key to happiness. Happiness is the key to success. If you love what you are doing, you will be successful."
"Will power and desire, when properly combined, make an irresistible pair."
"When I write an advertisement, I don't want you to tell me that you find it "creative." I want you to find it so interesting that you buy the product."
From the Master:
So have you ever read the ebook by Michael Price about understanding the importance of

"Selling the Desired Result"

.
If so you remember the story about the drill being the object to buy but what people desire is the "hole" the drill makes. So selling the

drill

is not the object. Selling the desired result (the hole) is! Remember this. 
Now, when I first started writing email letters for campaigns, I wasn't very good at writing at all.
Even today I have a lot to learn.
However, I knew that by simply
writing one letter each day
 (whether it was good or not)
I would build my experience and would get better.
After writing 20 of them I started to figure it out …and you will too!
What are some guidelines for writing emails?
I will be honest, you should really take the course my mentor shared with me about this.
.
.
But here are some basic points he shared with me:
1) 
Share something painful they might be going through
like having to get up early each morning to go to work.
Give a

practical example

of this pain
and explain it well so they really can feel it.
Give a

solution

to this pain.
.
Give them a

call to action

 to do something about it
(Either by clicking on a link or by replying back to the email to contact you).
.
You should write that formula down and practice this with 20 different letters.
Only by that time will it really have sunk in! 
Now you can see why a mentor is so important!
You can meet and work with a mentor personally (or virtually).
This I promise you, will take you to a whole new dimension.
There are so many little things we can't cover that are vital.
That's why having an amazing successful mentor at your fingertips is such a great idea.
Now practice, practice and practice again!
Contact your sponsor, mentor or team leader and share with them a possible email letter you have written. Ask them to read it and give you feedback. Be ready for a little pain. Sometimes its hard to accept constructive criticism. But don't give up and don't lose heart. "Eat the meat and spit out the bones." Growing by falling down is how babies finally learn to walk. And it will work the same for you learning to write successful email copy too!
Part Three: 
.
Communication Skills:
.
So as we had shown you earlier, the key ingredient to getting people to respond to you is adding this phrase into your emails: Simply reply back in the subject line "Share with me more".
.
So now what do you say when you actually get someone replying back? This is the method that has worked best for me: 
.
1) The first is relating and understanding where your prospect has been and done. Sharing with them your failures and how hard it was for you can build a real bond with your prospects.
.
2) Then sharing how you began to have success and what successes you've had can help them realize you have something real valuable to offer them.
.
3) Then giving them a call to action with a question at the end, such as this: "…does this help you (name) and would you like to join our team?" These three factors have helped me communicate with people effectively and helped me recruit over 200 paying members into my team.
.
I hope this truly helps you and please feel free to contact you coach for actual one on one help responding to your prospects!
.
Now get back to your coach and share with them what you have learned. 🙂
Albie Derbyshire & Elizabeta Kuzevska
Copywritten by Albion Derbyshire and Elizabeta Kuzevska 2018 & 2019
No authorization to use or copy originial material within the Sixteen Steps without permission.
The only exception is unless material is originally owned by a different author.
.
Our contact information and address:
.
REQUIRED EARNINGS DISCLOSURE:  Any statements of particular income amounts, or any experiences shared by the individuals in this email or on our website are exceptional and likely do not represent the typical results. The info being shared here applies only to specific individuals and does not indicate that you will have the same results. As the only data we have to share with you comes from people such as these who voluntarily share what their incomes or experiences have been, it is factually impossible for us to state what the "typical" experience is. It is not possible for us to measure all results of all participants. All income derives only from the sale of products. This email and any content on our website shows only the potential possibilities of the program as it relates to these specific individuals. Again, THESE RESULTS MAY NOT BE TYPICAL. No results from any person using our program in the past should serve as any indication that your results will be similar in the future. In short, this is a business and there are no guarantees in business. Nothing in this presentation or on this website is intended to convey that there is any guarantee of income. Your results will depend on your execution in your business and how many sales you close/how much business you acquire, just as it would in any business in the world. If anything in this disclosure if not 100% clear to you, please do not continue. If you are offered another opportunity where they share testimonials or individual accounts of their results, and they do not make sure that the above disclosure clear, just know that they are not following the law of the USA. Hypothetically, even if every single participant became a millionaire (which they absolutely do not, this is only a hypothetical example to make a point), and we could document that hypothetical, we would still be required to make this disclosure.
.