Step Two:
.
True Magic Formula for Success​
.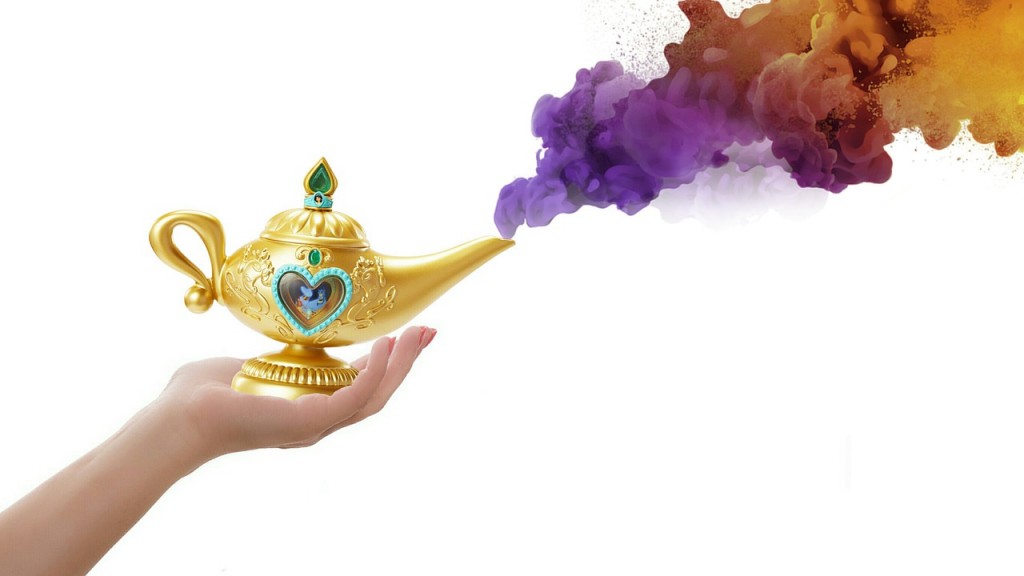 Before we begin let's look at
 
.
Pillar #2:
Total Well Being:
.
Jim Rohn encouraged the importance of the total well being of your Body, Soul and Spirit.
.
These three areas can be realized as this: The Body: Eating right and exercise, Soul: Taking care of your intellect, emotions and will, Spirit: Taking care of your heart (the deepest part of you, the eternal).
.
Some people only focus on one. But balance is the key. They are all important and each part you strengthen, strengthens the others. 
.

.
Part One:
"The Magic Formula"
We are going to let you in on a secret that most online income earning programs do not want you to know.
.
 In fact, their business model revolves around convincing you that this lie is actually the truth.
.
There is no "magic" program that will make you a success or finally start bringing in easy money.
.
Many people trying to earn an online income spend their time searching for the "magic" program, just like Ponce de Leon searched for the fountain of youth. They jump from program to program when they get little or no results, blaming the programs and hoping that the next one might be "the one".
,
The secret is that the magic is in the marketer, not the program. 
,
That is why you see the same people seemingly having success with everything they promote. They don't have the Mida's Touch, they just understood that they needed to develop the key skills to be successful in themselves, rather than relying on a program.
,
The good news for you is that no one is born with these skills and everyone can develop them.
.
You can uncover the MAGIC IN YOU!
,
It starts by understanding that this is the reason you are not getting the success you want. You haven't developed yourself to a point where you have the skills, strategies, and mindsets to accomplish your goal yet.
Then you have to be committed to change. Changing yourself into a successful marketer.
.
"That change starts
with a commitment to learn."
.
It is our suggestion that you be spending time each day learning the critical foundations of online marketing in today's landscape. You can read book or blogs, watch educational videos on YouTube, or listen to audio books or podcasts. Listen in your car on the way to work, or wake up an hour earlier each day and devote that first hour to your education.
.
This time is more important than looking for programs or generating traffic to your existing programs that aren't working. More traffic or more programs will not fix the problem if you haven't learned how to influence and motivate people.
.
Your past choices about how you spent your time, where you focused your energy, and what skills you developed have led you to the place you are right now.
. 
It couldn't lead you anywhere else.
.
.If you want a different destination, then you need to start spending your time differently, focusing on different things, and developing different skills.
.
This is why we spend as much time on training and coaching those who want online success. It takes programs and education to be successful. You need good programs backed by the knowledge of how to maximize them.
.
That is the true magic formula for success.
.
However, having said that it is also important to know that our program is built on marketing principles that truly work that MOST online programs simply do NOT have.
."I should know – I've worked with forty different online programs."
~Albie 
.
. The Internet Marketing Formula
.
Now for a Quiz:
.
The Secret to Online Marketing?
.
Do you remember?
.
The real secret is you.
.
However if there is a basic formula and

"secret"

to online marketing here it is:
.
1) Lots of effective Advertising.
.
2) Building your Team.
.
3) Building your Mailing List.
.
4) Focused Real Communication with your Team and List.
.
DON'T FORGET THIS FORMULA!
.
.
1) Lets start with Advertising
.
This will be covered in Step Three and Four.
Building your Team: 
.
Okay,  You should have found your link in the PLS backoffice and should be now trying to share your business with others so you can get your first new member. If you haven't read the PLS "Road Map to Riches" in the PLS Training, read it now. In Step 3 – 5 we will be adding new strategies. 
.
2) Building your Mailing List.
.
You have access to the PLS autoresponder in the PLS back office. You also have access to many pre-made email campaigns that PLS has. Right now the link you are using with PLS has the automatic autoresponder emails already set up for you. However, in the later steps we will be taking a deeper look at these and creating our own email letters and campaigns to go inside our autoresponder.
.
You should be already in the process of starting your Mailing List.
4) Communication with your Team and List:
.
You will find pointers for this throughout the Sixteen Steps but specifically in Step 4 – 9 & 11.
Before you start you must have a big reason "why" you are doing this business.
.
Your "Why"​
Your Main Task for Step 2
.
Explain to your team leader a big reason "why" you are doing this business. Make it bigger than just making extra income.
If it's just about extra income, you should be able to find a job that will be far easier to create that extra money you need. 
If your "why" does not really effect you emotionally (we like to say if it doesn't make you cry) then it may not be a big enough reason to motivate you to create the financial leverage that it takes. You will be needing to motivate others and this requires passion and skill. 
Think about this: One can spend four years going to college and not even be able to make six-figures a year. With this opportunity, you have the chance to spend less time studying, learning and building your business and have the opportunity to create a six figure income or more.
Albie's "why" as an example:
My "why" is that I want to be able to free up my wife from working and so that we can travel the world and take our business with us. So that we are not locked into having to be in any one particular place except that it have an internet connection. I went to be able to have enough money to retire with and give to my children.
That dream has helped me weather years of only making a little money here and there until I finally figured out how to make consistent income online. And we will show this to you also.
Now take a little time to identify your dream and "why" to yourself and then to your team leader. 🙂 
Make sure you copy and keep your "Why" somewhere
where you can see it often. When you wake up remember
what you are aiming at and steer towards it every day. 
​Part Three: 
.
Doubling Your Investment Fund:
We want you to know that in Step Three we will be showing you how to double your investment with GDI. As you get toward Step Nine and toward getting your six members, you will eventually be making back your monthly investment too. This however, takes time and skill to make your team and your income duplicate. But that's the goal! 
In the meantime while your waiting, learning and getting there, we want to show you how to double your money in simple easy ways right outside your door!
🙂 
 I want you to write down the name of this book. It's called:
 "The Richest Man in Babylon."
This book changed my financial life and there is a huge chance it will do the same for you. Over the next couple weeks your going to be moving through the Steps. The "Slight Edge" and "The Richest Man in Babylon" are going to be extra homework until your reach Step four and five. 
Also note that you can find this book

here

or in the Team Store in written, digital or audible form: 
While you are going through this lesson, make sure you are reading the Slight Edge and then move on to "The Richest Man in Babylon" so that you can get the most from this lesson. 
One:
Let's go through some basics of making money: 
1) "P
rofits are better than wages" Jim Rohn
The meaning to this is that it's better to earn a profit from selling something then it is to earn a wage working for someone else. This is because you can always increase your profits ten fold by increasing your selling skills and what you sell, but this is not always the case working at a job. Does this mean to go quit your job? No, its just that working toward eventually quiting your job may be a good goal. 
2) Evaluation of an Asset.
An asset is anything you receive, find or buy that you can use over and over again to create income.
An example would be a bus. Once you buy the bus, you can keep charging people to get on your bus over and over again. 
Evaluation of an asset means that you are finding out what its true value is BEFORE you buy it. This way you can attempt to buy it cheap and sell it for more or so you can figure out how long it will take you to make your investment back. 
Simply put, receiving, finding, or buying the asset. This may involve saving up to purchase it.
This also could mean buying and finding out how long it will take to make your investment back and if it will be worth it. Buying low and Selling high is KEY to being able to make money. Often the hard part is knowing WHERE to buy it low. 
Advertising and Marketing are truly the reason that create the most headache inside business. If you don't have enough advertising or don't have the right marketing system to bring the right people to you – this can cause a business to fail. This is one of the reasons GDI Team Elite works. It has a great advertising and marketing system, UNLIKE MOST online business.
As far as advertising and marketing something to double your investment fund, there are local ways to do this that are usually effective (That we will discuss later). 
Being able to have a marketing system that brings customers to you, so that you have the ability to earn their "know", "like", and "trust" is crucial. Not many sales happen without these three things. 
Hey, its just a fact. If you don't work at it, you wont earn from it!
But along with activity. you need FAITH to believe that you can do it and then ACTIVITY connected to this faith.
8. Ability to read, grow and study opportunities.
I'm not sure if you know this but Warren Buffet spends half of his day just reading and studying business in some way. In this way, he grows better each and every day and becomes more knowledgeable about the opportunities around him. This is what you need to do too. And that's the reason you should read "The Richest Man in Babylon." But also you should be looking on Craigslist or Facebook marketplace, your local paper or local online page that you can buy and sell from. 
.
Two:
Let's do Something Practical to Double Our Investment Fund: 
(This would equal to be Day 7 on the Doubling Penny Chart)
Now to double a dollar…you have to think…
Candy bars…water…soda…anything like that.
You buy them cheap and sell them for a dollar…
Hey over one weekend I took $3 and bought 6 pack of sodas at a grocery store. I sold three sodas for $1 each to myself. I have a budget to buy them from the store anyway so I might as well sell them to myself! LOL! So I already got my $3 back. Then I found a 12 pack of generic water for sale for $2 and big case of generic gummy's also and had in mind who I could sell them too. So there's some ideas and tips of what to do with your $3.
What your doing is instead of paying a store your profit – your paying yourself…as long as you or your family have a budget for groceries and snacks, than it will work!
This will only go so far however. So once you get your investment fund up to $10, it will be time to consider buying something else for a low price, advertising it in the local Facebook marketplace, Craigslist, newspaper or other. Consider buying something that you understand. For me it was furniture. My wife and I knew that if we could find a good piece of of furniture made with real wood, I could fix it up for a couple dollars (buying tool, wood glue or varnish from Home Depo) and turn it around and sell it for a good profit. Here's an example of what I did: 
This is a free way to make money using Craigslist. Have you sold anything on Craigslist before? It works really great if you know what your doing! For example: By chance one day I found a beautiful bed frame in a dumpster and it only needed some wood glue and a clamp and some stain to fix it up. I turned around and sold it for $100 in two days! I did that over and over again with futons, microwave ovens, bookshelves etc..I found them by accident as I would go to the store or around the neighborhood. I sold thousands of dollars of stuff in my spare time after work. Sometimes if you know what your doing you can find garage sales and buy stuff cheap and resell that too. But be careful, you can also get taken and not make a cent. I can also show you how to make an ad and what to say and not say and how to test out prices. I usually made about 50% – 100% profit on what I sold! 
If you need advice about making an ad on craigslist, give me a call or Message me on Facebook. 
Facebook Messenger: Albie Derbyshire
Make sure your fund comes from your investment fund and not from your personal budget to live on!
Every way you double your fund is by using the fund in a knowledgeable way. This may take some time to research and make sure you are investing wisely.
Try to not spend your investment on anything less than a sure investment that is proven to double. But j
ust 
make sure you don't wait TOO LONG. There is always some amount of risk, you just want to make sure you're not gambling.
Also by the time you have finished with the Sixteen Steps, you should be able to have figure out how to make your online business into an asset you can trust. 
 Make a solid commitment not to spend your investment fund. It gets harder to not spend it when it gets between $10 – $100
Doubling your money gets harder as you go along. You can keep doubling your money with a strategy you master, however if you want to double it faster this may involve learning a new skill. Even doubling $100 is harder then doubling $50 
Spending your investment fund on things that are NOT investments, will separate you from the those who will or won't make it. Some people cannot seem to stop from spending things on things that will not double their investment fund.
If you study the first 10 years of Warren Buffet – his strategy of doubling his money was vastly different than after the next 10 years. 
But he started out like anybody else…that's what people forget.
In the next Step we're going to learn how to create $25 with the GDI learning bonus! But don't let this stop you from doubling your money in practical ways either. Having practical knowledge that you can use anywhere and with what is around you is crucial to your success.
Okay, so do you remember what the "Secret" is to succeeding online? How about the "Formula to Online Marketing"? Have you found your "WHY" and written it down?

Send it to your Team Leader

.
.
Have you invested a dollar or more and are working to turn it into $10?  If you have completed this let your Team Leader know you are ready for
Step 3
!
To your success!
Your Personal Team Leader
&
~Albie & Elizabeta
PLS & GDI Team Elite Leaders
.
Marketing Team:
Albie Derbyshire,
Elizabeta kuzevska,
Krishna Narasimhan
John Vance
Diane Mumm
.
Copywritten by Albion Derbyshire and Elizabeta Kuzevska 2018 & 2019
No authorization to use or copy originial material within the Sixteen Steps without permission.
The only exception is unless material is originally owned by a different author.