..
Crucial Skill Two:
.
Building Effective Splash Skills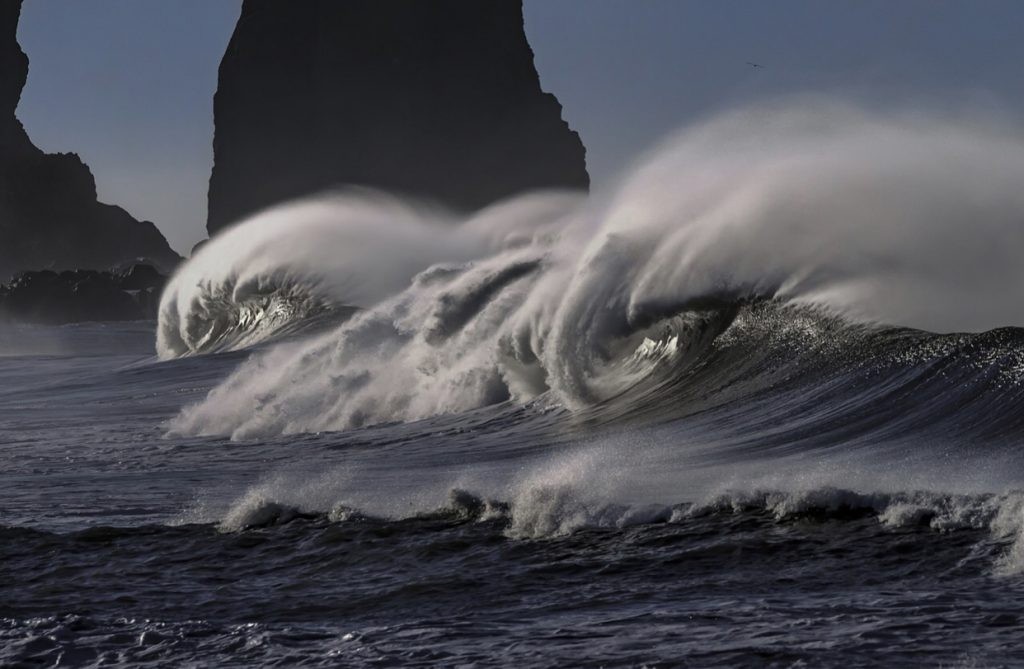 ​
.
Before we begin let's look at
.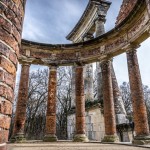 .
.
Pillar #12:
"Leave a Legacy"
.
Jim Rohn encouraged the importance of leaving an example of what an exceptional life can look like.
.
You can not choose how long you live but you CAN choose how well you live. You will be remembered with fondness if you helped others in your life and if your life was not just about how much money you had. 
Goals: 
.
Goals only get done if you work at them consistently.
.
 Consistent action, day after day, week after week, and month after month, is what truly leads to breakthroughs.
.
If your goal is to lose weight, but you only watch your diet one day a week, how much success do you think you will have?
.
If your goal is to build an audience who wants to buy your products or services, but you only communicate with them via email or social media once per month, how much influence do you think you will have?
.
Consistency, over the long term, leads to results.
.
When you choose your actions and goals wisely, then it makes being consistent more easily accomplished. If you set goals to email your list daily, and also post on Facebook and Instagram 3 to 5 times a day, then you are setting yourself up for failure.
.
Pick one project and master it before moving onto the next.
.
If email is your primary audience and you aren't emailing your list at least 2 to 3 times a week, then make that your goal and don't think about expanding into social media. Once you are hitting the goals with email, then think about expanding further.
.
It is better to do one thing really well than to do four things only 25% properly.
.​
"One thing done equals money. Five things undone equals no money."
.
Mary Ellen Tribby
.
.
Part One:
.
Ideas for Building
Splash Pages
.
To bring up the quality of your advertising, we encourage you to use the most effective splash page builders: Onyalist and The Power Lead System to create ad pages. We have also given instructions how to use BuildabizOnline, TrafficWave and MyVipContacts.
Onyalist
is the most EASY splash page builder and is the perfect place for new users to begin. It allows you to make excellent and an
unlimited 
amount of beautiful 
easy to make capture pages.
 There is also the

Power Leads System

(

PLS

). The Power Lead System is probably the best splash page and funnel maker for beginners to advanced users that I have ever seen.
You can see some of the pages I have been able to make using Onyalist and PLS.
These are just a sample page I made for myself using 
.
Using the Power Lead System:
These are just a few samples I made for myself and that I can help you make with a simple

copy code

:
More Advanced:
Here is a very successful page Elizabeta made using a plugin for WordPress:
.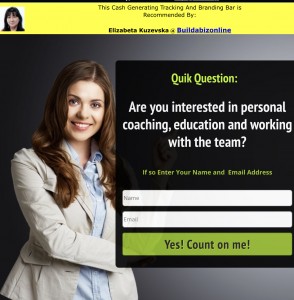 By the way, do you notice the picture at the top
left corner of the page with Elizabeta's picture?
This is something BuildabizOnline (BABO) allows you to do to any capture page
and allows for you to brand a page that doesn't have your picture.
With Onyalist and the Power Lead System, you can create a place to add your picture to the splash page. 
Branding your page with your picture is crucial to success with Safelist advertising.
Another key aspect of this page is that the opt in boxes for name and email are all seen WITHOUT scrolling down after the page loads. 
.
Have some ideas of what pages you would like to make? 
Understand that I use create additional pages like the "candy" or "icing" and the main splash pages that have the most overall responses as the "meat and potatoes" for advertising.
.
It's important to realize that people get tired of seeing the same pages over and over again, and it's a good idea to "

spice

" things up a bit.
On the other hand

, it's the very reason that people are seeing the 

same pages over and over again which creates the curiousity

to find out more.
You have to also understand that the 

combined effect

of having so many thousands of the same team splash pages advertised by ALL the team, creates a

HUGE 

curiousity in the marketplace!
Let me share a secret with you
 .
My seven figure income earner mentor changed my life with his 20-year knowledge of creating internet sales. He is a master of network and internet marketing.
.
KEY SKILLS: His skills involve advertising well thought out splash and capture pages. This creates new people subscribing to his email list. These he then communicates EVERY DAY to his list through his autoresponder. These prospects he then builds KNOW, LIKE & TRUST with. 
Please DON'T FORGET THIS formula!
.
Part Two:
.
Tips on Building Your Splash Page
.
.
Did this "Splash" pic "Capture" your attention?
If so – that's what you want from a Splash or Capture page!
Building your own Splash Pages
for your team and Mailing List:
You might be asking why is building your own capture or splash pages so important?
.
The reason is that people flock to

creativity

.
.,
If you are just promoting the same old stuff over and over again, people get bored.
.
I'm not saying that the old faithful pages are no good,
only that you need to "spice" things up a bit and capture peoples attention from time to time
In addition you will also need to give people a reason to remember you. That's why having

 your picture

on your page is so important!
.
How to create ads?
.
.
.
1) Ads should be short.
People are usually impatient and need short to-the point info to create that interest to click on your site. Long ads are a lot of work and most don't even get read (at least not so much in Safelists. However, there is a time and place for the longer ads. They often work more in Google ads and such. Usually this is when people want and demand more detailed information right away. But this is NOT usually how Safelists and TE's are. However, there are always exceptions to the rule for expert marketers. 
The ads have to highlight the main benefits of whatever they're promoting, not features.  For instance, what

problem

does their product

solve

? What pain does it alleviate?

What will it do for the customer to make their life better? 
2)Ads should create curiosity and not try to just *sell*.
3) Ads should be designed to get the customer to the website only – allow the website itself to do the selling and telling.
Another very effective stategy is to get the subscriber to get your emails and encourage them to respond back to you. This allows "KNOW" and "LIKE" to begin to form. 
4)

Also, adding your name and picture to your ads helps to brand YOU rather than the program or product you're advertising.
5)

Please don't use subject titles that don't provide obvious benefits. Would you be interested in an email with

*Hey, read this*

or *

You gotta check out this product

* as the subject title?
This happens all the time! Titles like this provide no desire for anyone to even pay attention to it. Put a benefit or alleviate pain in the subject title! The subject of this report works well – see if you can see the difference: 

"How to Earn Big Online Profits Using Free Safelists!
.
For

practical lesson

on building basic opt in page:

Click here
.Then come back here when finished. 
.
Part Three
.
Strategies for creating splash pages
.
The ad link should send prospects to a short lead capture page with a place to enter their name and email address, preferrably with your name and image on it. If you send a prospect to a long sales page and they don't have the time to check it out, they'll close the page and there you lost a possible sale and future customer. 
.
Encouraging your prospect to put his name and email for more info builds your email list and allows you to build a relationship with your new prospect that may last for years to come.
.
They may buy this program or that from you or none at all. But it's important to know that using a long sales page instead of a short one may kill this opportunity to build your list.
.
Use a short capture page that collects your prospects' name and email FIRST, then let the autoresponder message series and webpages share the details.
.
Word of caution: Don't make the capture page too short! There has to be just ENOUGH info to give them incentive to sign up!
And remember, not every rule works all the time and its even possible that the odd long sales page scattered here and there may have an effect. Sometimes you have to stir things up and catch people's attention. Its good to test your pages and find out which ones are your best sellers. I use my best sellers as my most shown "meat and potatoes" pages and my others as the "icing on top" pages scattered here and there among the bunch (and not shown quite as often) just to stir curiosity and interest.
.
.
Part Four
.
Sample Words to use for Splash Pages:
.
Give something valuable
(pack as much value as you can for free):
"Thousands of Free Credits & Promo Codes."
"Free Viral Lead Generator."
"Currently Going Nowhere?"
"Building an income online alone is hard work and just not fun…"
Call to action to get it: 
"Enter your information to get instant access now."
.
Part Five
Building Splash pages using Onyalist:
.
Here are the directions of how to build splash pages in Onyalist:
.
Open an account with Onyalist here:
After opeining an account and logging in go to
"Create page"
Choose "Basic Template".
Complete the following:
Put link that it goes to after
they subscribe. Choose a
background image and press
 "Save".
If you want to

add your picture

to the page, then
press the edit icon and come back to
the page edits again.
Then scroll to the bottom
of the page and press
"…access special settings."
Go to "Add a Personal Image" *
*If you can't access the Photo area, then you may have to upgrade. 
Notice the minimum pixels size.
If you get stuck then email us. 
Congrats on completing your first Splash page!
Building Splash pages using The Power Lead System:
Program Details
.
1. 
Get
FREE seven day

 account with (PLS) Power lead System site:here
.
Then verify your email.
If you have problems finding the email, try these tips:
1. Make sure you added the correct email without errors.
If not sign up again with correct email.
2. Check your spam folder (not junk folder).
3. Wait 15 mins.
.
Now login
.
.
Before we begin you may need to
learn the basics of splash pages here:
Come back here when you're all done!
.
After that go to "Websites":
Then click "Drag & Drop Editor"
Click "With a Custom Template"
Click "That uses an Opt-in form"
You'll come to the main
Splash Builder Page
Click the "Instructional Video" button.
Watch the video and take good notes.
After watching this video you will be ready to begin making your own
basic PLS splash page!
.
Congratulations now that you've done your second ad!
Go to ADVANCED PLS PAGESHERE
.
Building Splash pages using More Sources:
.
1.
.
You can also use BuildabizOnline (BABO). Go here
.
2.
.
You can also use TrafficWave. Go here
.
You can also use MyVIPContacts. Go

here
.
.
.
Part Eight:
Now
 create yourself a Splash or Capture Page.
.
If you are subscribed to
Onyalist, The Power Lead System BuildabizOnline
,
TrafficWave
, or
MyVipContacts
create a

squeeze,

splash

or

capture

page and share it with your  coach.
if you have any problems contact your team leader for help.
Now get back with your coach when you have created your splash page! If you have made it successfully then you will be ready for Crucial Step #3: Building your list.
.
.
.
To your success!
~Albie Derbyshire & Elizabeta Kuzevska